Cos'è Metrology Gate?
YOUR 4.0 METROLOGY ROOM
Metrology Gate is a platform for Industry 4.0 that manages dimensional metrology data, monitors the operation of the measuring instruments, runs statistical process control and allows a real-time view of all connected devices (CMMs, portable arms, roughness meters, 3D laser scanners).
Quindi, Metrology Gate offre:
a complete control of your company's performance
environmental parameters of the Metrology Room
thanks to real-time monitoring, you get a vision of how your instruments work.
an integral analysis of production through Statistical Process Control tables
la misurazione delle prestazioni della fabbrica attraverso il calcolo dell'OEE

Metrology Gate allows to monitor and control the entire workflow data results, giving the decision-making processes faster, thanks to reliable information.

Metrology Gate is a web-based application, so it is no longer necessary a conventional client installation. It works with main Web browser. You just have to choose which type of network installation you prefer!

Inoltre, il monitoraggio degli strumenti permette di sapere, in qualsiasi momento attraverso il App mobile, il loro stato di funzionamento fornendo registrazioni storiche dei problemi che si sono verificati per programmare la manutenzione ordinaria.
Caratteristiche aggiuntive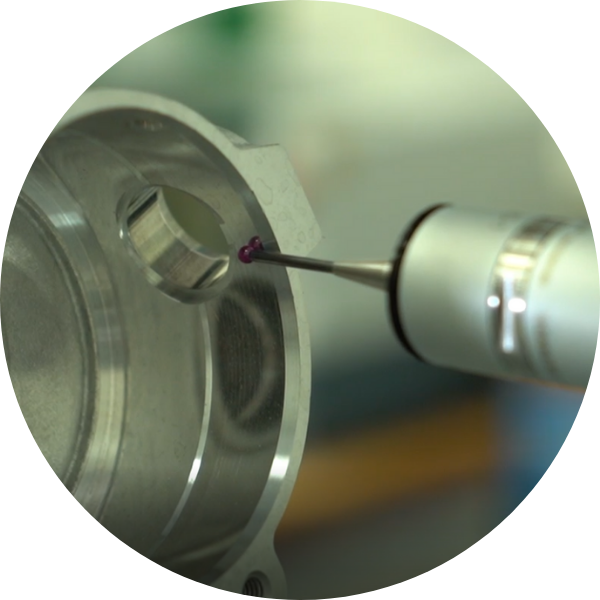 COME IL METROLOGY GATE FUNZIONA CON IL TUO CMM
Nel caso delle CMM è possibile avere caratteristiche specifiche che permettono di registrare tutti i registri di errore degli strumenti come il numero di trigger, le scansioni, le rotazioni della testa o le collisioni impreviste.

Metrology Gate è uno strumento unico per monitorare lo stato di Cmms e la qualità della produzione: grazie alla sua potente Analisi SPC , Monitoraggio della macchina, environmental parameters, and measurement report. All in a user-friendly web application. It doesn't require to install any software: you can simply access from your web browser!

The application automatically collects the results of the measurements of the elements and creates charts and tables for SPC analysis. On the server is defined the nominal template of the project, while on each CMM is installed a Client that sends data directly to Metrology Gate.

Main features >

In modo semplice e intuitivo, Metrology Gate permette a tutti gli utenti registrati di accedere alle pagine web e di vedere:
Valori CP/CPK e CG/CGK
Rappresentano la capacità di un processo di produrre output entro i limiti delle specifiche. Con le tabelle SPC, Metrology Gate mostra i valori CP/CPK e CG/CGK e fornisce una panoramica dei risultati di misura.

Distribuzione Gauss
Metrology Gate mostra i grafici della curva di distribuzione gaussiana dei campioni.

Distribuzione di Pareto
Il diagramma di Pareto mostra un'analisi globale delle misurazioni. Mostra i punti critici più frequenti e la percentuale di valori fuori tolleranza.

Grafico di distribuzione
Metrology Gate mostra la distribuzione dei valori misurati delle vostre esecuzioni di misura.

Grafici XR
Il vostro controllo statistico di processo è completato da carte di controllo, che mostrano se il processo è centrato e in controllo.

Errori hardware critici
Metrology Gate rileva gli errori critici dell'hardware e li mostra attraverso semplici grafici.